Exhibition & residency programm


UH-LA-LARGO
Largo das Artes, Rio de Janeiro, Brazil

February 2014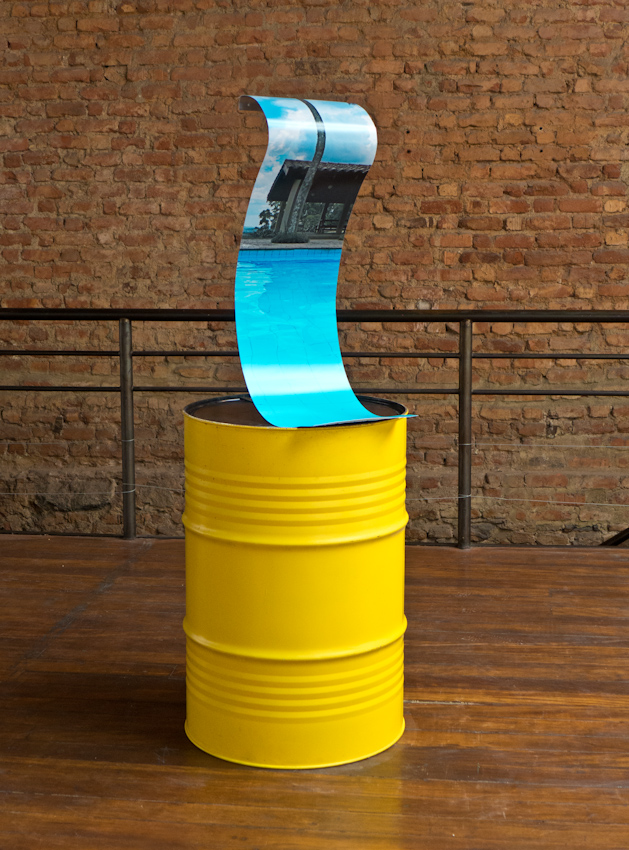 Exhibition views
Text

I joined the residency program of Largo das Artes contemporary arts centre in February 2014 - during the carneval season in Rio de Janeiro. The residency was one month long and I could work here further on the series The Place Here
. I started developing the work
The Place here VIII,
which is portraying Niterói bridge. "President Costa e Silva Bridge, commonly known as the Rio–Niterói Bridge, is a
box girder bridge
crossing
Guanabara Bay
, in the State of Rio de Janeiro in Brazil. It connects the cities of
Rio de Janeiro
and
Niterói
. It is currently the second longest
bridge
in
Latin America,...
" (https://en.
wikipedia.org/wiki/Rio%E2%80%93Niter%C3%B3i_Bridge
)
I finsihed this work later in 2014 back in London. The works I created in Rio were a very direkt visualisation of what I saw and experienced in my time in this fascinating place.